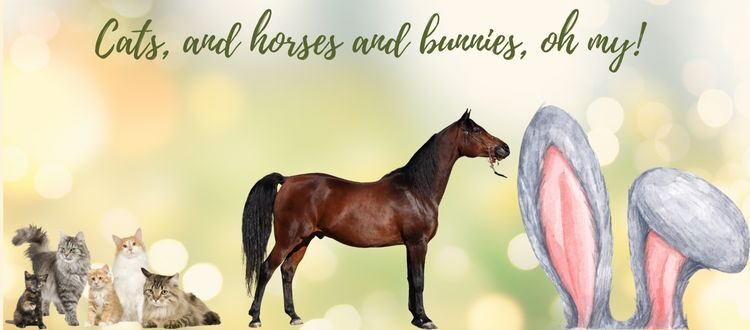 Attend Exciting Events While Staying at the Rose Hotel This April
There are always exciting events happening in Northern California's Tri-Valley area. Spring travel to the area gives visitors beautiful wild flowers and an escape from the rain and wet in other parts of the United States. Our moderate weather is ideal for exploring, both indoors and out.
The Rose Hotel in Pleasanton provides easy access to nearby cities, parks and the Bay Area, without the congestion and smog. Our European-style boutique atmosphere provides an intimate and peaceful accommodation to recharge when recuperating from your local excursions.
April starts off with the Pleasanton Cat Extravaganza at the Alameda County Fairgrounds on the first and second of the month from 10 a.m. to 4 p.m. each day. The event includes a cat show with multiple categories and judging, exhibitors, vendors, speakers, and charities. If you're a fan of felines, come spend the weekend surrounded by those who share your passion for all things cat-related.
If horses are more your speed, the fairgrounds also will host the 66th Annual Golden Gate Arabian Horse Association Show on April 1 and 2. Taking place from 8 a.m. to 5 p.m. each day, this show gives visitors the perfect chance to see Arabian horses and their riders compete in a variety of categories to be the best in show.
For Easter weekend, the Bunny Hop Easter Egg Hunt on the morning of April 8 is a great chance to get out and explore downtown Pleasanton. Participants will hunt for Easter eggs at various locations around the downtown area. This event is perfect for kids to get out and enjoy a classic egg hunt!
Those coming to stay mid-month will find a chance to see all the latest trends and products available for home and garden design at the Alameda Spring Home and Garden Show. The convention takes place from April 14 to 16 at the Alameda County Fairgrounds. If you're local, come take a staycation with us and get new ideas to upgrade your home and yard.
You'll find furniture, flooring, cabinets, art and more for your interior, and options for your backyard won't be neglected either. Landscaping, outdoor furniture, fencing and pool and spa ideas will all be on display. The show also touts that you can find great deals if you buy from vendors onsite, so come save while upgrading your living space.
To cap off the month, join the 2023 Pleasanton Run for Education on April 30 at the Alameda County Fairgrounds. This charity run features distance options of two miles, five kilometers or 10 kilometers. The run benefits the Pleasanton Partnerships in Education Foundation, which raises money for local schools.
All distance options start and end at the fairgrounds. Runners are divided into a variety of age categories to keep things competitive.
Whenever you're done with one of the exciting Tri-Valley activities for the day, the Rose Hotel is ready to provide you with a relaxing experience to rest up for the next day, and eventually, your return home. We strive to give you the best guest experience possible in a cozy historic setting. Call us to book your April stay today!
Reach us by emailing info@RoseHotel.net, calling (925) 846-8802, or stopping by to visit at 807 Main St., Pleasanton, CA 94566. Click here to book your next visit to the Rose Hotel.