The Rose Hotel is located on Main Street in downtown Pleasanton, 40 miles southeast of San Francisco and adjacent to Livermore Valley and Napa wine countries.
Pleasanton's historic Main Street, right outside the hotel's front door, is a pedestrian-friendly tree-lined street with more than 150 stores ranging from shops and boutiques to art galleries and restaurants. Also close by are Stoneridge Mall and San Francisco Premium Outlets, both of which attract shoppers from across the region. Stoneridge Mall is home to 165 stores and restaurants, anchored by the likes of Nordstrom, Macy's and The Apple Store. San Francisco Premium Outlets has more than 170 name-brand retailers, including Bloomingdale's, Neiman Marcus and Saks Fifth Avenue.
The region's Mediterranean climate lends itself to many leisure activities. There are tournament-caliber golf courses, winery tours, bocce ball courts, hiking trails and horseback riding, to name a few.
Pleasanton and the surrounding Tri-Valley is also a business-rich environment with dozens of medical device, pharmaceutical, software and computer hardware companies. Many of these companies are concentrated at venues such as Bishop Ranch, Hacienda Business Park and Koll Center. Less than an hour away are Silicon Valley and San Francisco.
We trust your visit will be successful and memorable.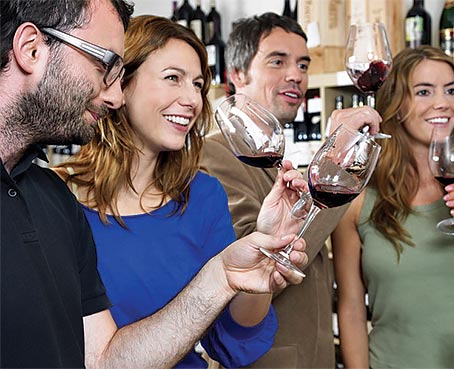 Downtown Pleasanton is exceedingly walkable and has a stunning variety of dining and drinking within just a few blocks. Here are a few favorites: