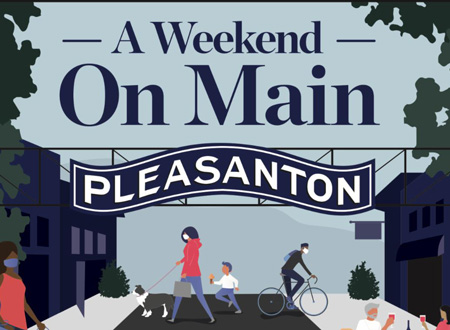 Rose Hotel Puts Our Guests' Needs First; Supports Small Businesses in Pleasanton
It's beginning to seem as if the pandemic is not going away ….at least not anytime in the near future.
While many are tired or exasperated with the changes in our lives, all of us in the travel industry have learned extensively about precautions to take for our guests, and all our businesses here in Pleasanton are taking steps to keep visitors safe.
The Pleasanton Downtown Association and our local merchants have been working to remain active and engaged, and to develop practices designed to promote our businesses while maintaining safe practices in every way possible.
Weekend on Main has been extended through Labor Day. The street closures make businesses more accessible while leaving room for social distancing. Masks are required for anyone in public, unless they are dining.
Full-service outdoor dining is permitted in Alameda County as of August 2020, and many of our restaurants have adapted outdoor seating areas to provide safer seating possibilities. Of course, many are also offering takeout and/or delivery options.
Many of our wine bars are open, too, and many will assist in arranging for a distanced wine tasting for guests. Let us know if you need any recommendations on places to dine while visiting Pleasanton.
And here at The Rose Hotel, we've achieved an exceptional level of expertise in deep cleaning. While we've always been awarded high marks for our clean rooms and public areas, our team has pushed the standard even higher.
We know that a chief concern for travelers in these uncertain times is staying safe while away from home. Earlier this year the Rose Hotel in Pleasanton won AAA's Best of Housekeeping Award. And that was before Covid-19 brought a whole new awareness to safety and cleanliness at every type of business.
We have worked carefully with staff to promote a genuinely pro-active approach throughout the Rose Hotel. In addition to regularly scheduled sanitation practices throughout our public areas throughout the day, we have developed a "whole-room/whole suite" approach.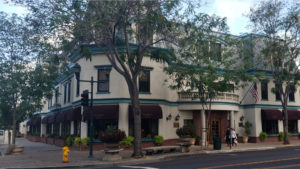 This means you can anticipate that each and every part of your room at the Rose Hotel will be thoroughly cleaned and sanitized before you arrive. We have updated cleaning techniques to add in current recommendations from hotel industry organizations and groups, as well as, best practices from the CDC and AAA.
We will still have breakfast for you. Just come to the lobby and pick up what your favorite beverage and foods. However, we do ask that you enjoy the food within your room as a safety precaution.
Here at the Rose Hotel, we are still dedicated to your satisfaction in every way possible.
Reach us by emailing info@RoseHotel.net, calling (925) 846-8802, or stopping by to visit at 807 Main St., Pleasanton, CA 94566. Click here to book your next visit to the Rose Hotel.