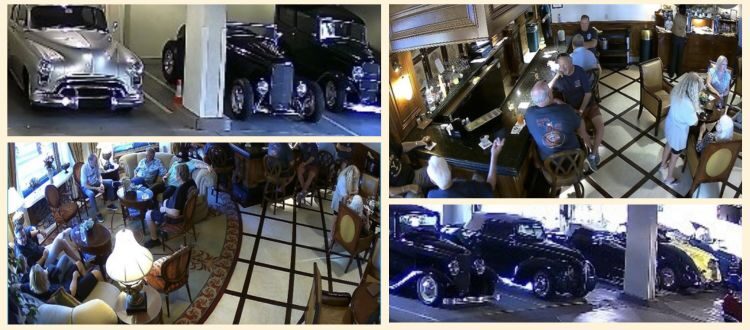 Make memories at The Rose Hotel with classic cars, bagpipes and more!
The Rose Hotel in Pleasanton, California takes pride in providing guests with a perfect place to stay while enjoying Northern California's Tri-Valley area. Located in Pleasanton's tranquil downtown, The Rose Hotel takes inspiration from European boutique hotels to create a perfect escape from the fast pace of daily life. We strive to be a relaxing center of calm and quiet for your vacation with our intimate, old-world-inspired setting.
As the summer travel season ends, put us on the calendar for one last seasonal getaway. The Tri-Valley has a variety of great happenings in August 2023, including the annual Good Guys Classic Car Show, Weekends on Main, art shows, concerts and the 157th Annual Scottish Games on Labor Day weekend.
Start your vacation off with an Aug. 4 performance by acclaimed Japanese pianist Keiko Matsui at Livermore's Bankhead Theater. The Bankhead describes Matsui's music as "transcendent and haunting melodies." Her skills have resulted in collaborations with Miles Davis, Stevie Wonder and more. The show starts at 8 p.m., and you can buy tickets online for $30 to $60 each.
For a weekend brunch that's sure to be one to remember, check out Livermore's McGrail Vineyards and Winery's Bubbly & Beats on Aug. 5 from 11:30 a.m. to 2:30 p.m. McGrail's Gracie Sparkling Wine is the center of attention at the event's mimosa bar. Also on hand will be the Brunch in a Box food truck serving up a variety of fare while you listen to the best classics from DJ Michael Ramponi.
To complete your experience, local vendor pop-ups will offer their wares and McGrail wines will be for sale. Bubbly & Beats tickets are $25 for general admission and $15 for vineyard members online.
If fast German cars are more your speed than brunch at a vineyard, check out Porsches on Main on Aug. 5 from 11 a.m. to 4 p.m., part of downtown Pleasanton's First Weekends on Main series. This car show will feature more than 100 Porsches of various models and years lining up along downtown Pleasanton's Main Street.
Attendance is free, and no registration is required. However, event organizers are collecting donations of clothing and school supplies to be placed in a new Porsche Cayenne SUV. Each donation earns a raffle ticket for a gift set of Porsche swag.
Get stretched out and relaxed while traveling back in time with Yoga on the Front Lawn with Pam Fischer | 80s Night. On Aug.10 from 6:30 to 8:30 p.m., release your body's tension with a vinyasa flow sequence set to your favorite 1980s music in McGrail Vineyards and Winery.
Clothes and makeup from the era are optional, but are a welcome addition to the atmosphere. McGrail's wines will be available for purchase during the event. Yoga tickets are $26 for vineyard members and $32 for guests online.
To see and experience local arts and culture, check out Livermore's Art in the Park on Aug. 20 from 10 a.m. to 3 p.m. Set in Livermore's Carnegie Park, guests can browse pieces for sale from local artists in a variety of forms. The event is free for shoppers to attend and makes a great chance to take home a unique souvenir from your Tri-Valley visit.
End August with an event classic car enthusiasts will want to pay attention to: the Goodguys 36th West Coast Nationals takes place from 8 a.m. to 5 p.m. Aug.25 and 26 and 8 a.m. to 3 p.m. Aug. 27 at the Alameda County Fairgrounds in Pleasanton. You'll find something for everyone among more than 3,500 American and import cars from model years 1998 and older.
The show features not only cars on display, but an autocross competition in which competitors send their cars through a course designed using cones to compete for the fastest time, swap meet, dragster exhibition, mini engine display, kids' activities and more. Goodguys show tickets are $20 online and $22 at the gate for organization members, while non-members pay $25 online and $28 at the gate.
For that weekend, The Rose Hotel is taken over by car enthusiasts who book a year ahead to bring their classic vehicles to the show. We look forward to seeing them each year! Vehicles can also be viewed in our lighted garage from 6 to 9 pm on Friday and Saturday.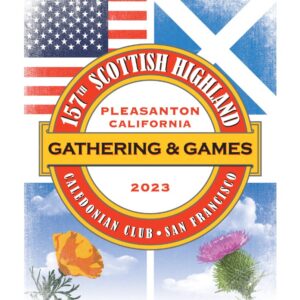 And, coming up on Labor Day weekend, one of our biggest annual events in the Bay Area, the 157th Scottish Highland Gathering and Games take place at the Alameda County Fairgrounds on Labor Day Weekend, Sep. 2-3.
Since 1866, California's longest running Scottish Games features the very best of Scottish competitions, and plenty of Highland Dancing, Piping and Drumming.
Live entertainment includes Scottish Country Dancing, harpists and fiddlers, Scottish folk singers, Celtic Rock bands, pipe and military bands, and the spectacular sight and sounds of the Massed Bands.
When you're done enjoying your day's activities and feel the need to recharge, the Rose Hotel is ready to help you by providing only the best in rest and relaxation. Due to demand and our limited availability, we encourage you to make a reservation as soon as possible. Give us a call to book your August stay!
Reach us by emailing info@RoseHotel.net, calling (925) 846-8802, or stopping by to visit at 807 Main St., Pleasanton, CA 94566. Click here to book your next visit to the Rose Hotel.