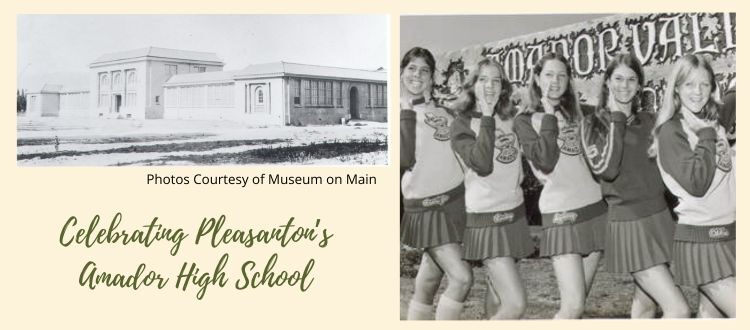 Fall is on the horizon with many special activities in Pleasanton and the Tri-Valley
California's Tri-Valley area has some superb fall happenings to bring visitors to Pleasanton. The Bay area is a tranquil escape from city life with parks, recreation, museums, dining, and shopping.
Make The Rose Hotel your travel base during your getaway to the Tri-Valley. Our boutique, old-world style accommodations are designed to reflect the intimate nature of a traditional European hotel. Stay with us and take advantage of all our historic downtown has to offer from dining to culture.
The Museum on Main, our neighbor on Main Street, has several exciting events this month including its feature exhibit The Don Century, 1923-2023. It is on display through Oct. 7. As part of the centennial exhibit honoring Pleasanton's first high school, Amador Valley High School. As part of the of the observance, a Wine and Cheese Celebration will take place from 5-7 p.m. on Sept. 14 at the museum, 603 Main St.
Cost is $50 per person, and proceeds go to supporting the important work the museum does in our Pleasanton community, including preserving Amador Don History. The ticket covers wine, cheese appetizer platters, swag bag (insulated cooler bag, wine glass and goodies for your weekend of celebration) and the opportunity to connect with old friends. On the 15th, enjoy the Amador Centennial Parade and celebration beginning at 2 p.m. in Pleasanton.
Returning this year is a local culinary favorite, the Downtown Pleasanton's Forkful event from 3-5 p.m. Sept. 16 also at the Museum on Main. Guests get the chance to taste small bites from 12 restaurants while enjoying musical ambience. They then have the opportunity to vote for their favorite, with the top restaurant taking home the "Best Bite of 2023" award.
Tickets cost $55 and are available online, with alcohol pairing recommendations provided, but not required. The event is preceded by a champagne reception upon check-in, and attendees take home their own special fork to commemorate the event.
In nearby Danville, check out their Fall Rock & Stroll 5:30 to 8:30 p.m. on Sept. 21. Tickets are $45 per person until noon Sept. 21 and then are $55 at the door. Included with your ticket are:
Wine Tasting Glass
Wine tasting by local & boutique wineries
Trolley rides to and from Downtown and the Danville Livery
Tote bag, filled with coupons and goodies
Small bites from our foodie destinations
Rock & Roll on the streets of Historic Downtown Danville & the Danville Livery!
If your trip to Pleasanton is later in September, enjoy a lecture from sports photographer Jean Fruth about baseball's place in American society and its cultural meaning. "FROM SANDLOTS TO STADIUMS: Inside America's Favorite Pastime," which takes place at Danville's Blackhawk Museum on Sept. 28 starting at 7 p.m. and is part of the museum's Changemaker speaker series, costs $40 to attend with tickets available from the museum website.
Two days later, you can return to the Blackhawk Museum on Sept. 30 from 11 a.m. to 3 p.m. for the Mid-Autumn Asian Cultural Festival. The event celebrates 5,000 years of Chinese history and includes a look at the museum's newest art and artifacts for its Into China exhibit.
The festival is free for attendees and includes admission to the museum at no charge, allowing visitors to explore everything the Blackhawk Museum has to offer.
Coming up in October will be multiple pumpkin and fall festivals, several Oktoberfest celebration, the 22nd Annual Art Walk Livermore on Oct. 14, as well as the Pirates of Emerson returning to the Alameda County Fairgrounds from Sept. 29 to Oct. 31. And of course, the annual Pleasanton Ghost Walk.
When you're ready to retire for the day, the Rose Hotel is waiting for you to rest, recharge and relax. Our intimate setting has limited availability, so we encourage you to book your fall stay as soon as possible.
Reach us by emailing info@RoseHotel.net, calling (925) 846-8802, or stopping by to visit at 807 Main St., Pleasanton, CA 94566. Click here to book your next visit to the Rose Hotel.