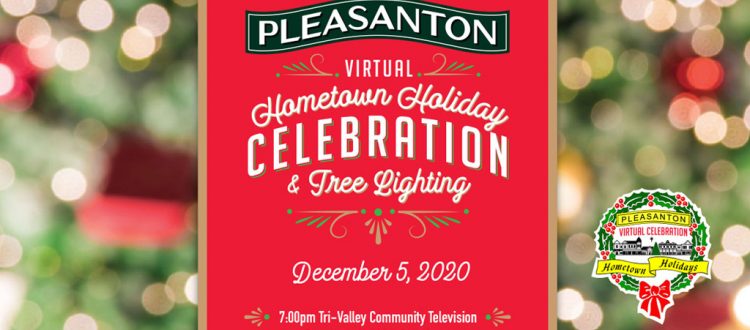 2020 Holiday Traditions Transformed for Pleasanton and Nearby Tri-Valley Cities
With holiday season knocking at our doors, we want to share some of the Tri-Valley traditions that are being reimagined this year, including the annual holiday tree-lighting ceremony here in Pleasanton.
During the holidays, many travelers come to the Bay Area to see the sights, for work, or to visit with nearby family. The Rose Hotel welcomes all guests, and we will guide you to the local spots of interests.
With our location in the heart of downtown Pleasanton, the Rose Hotel provides an excellent base for exploring our shopping and dining attractions. While Weekend on Main has ended for this year, the Downtown Pleasanton Association has partnered with the City of Pleasanton to launch Shop Small – Support local, a campaign to celebrate the more than 500 small businesses in downtown Pleasanton.
The campaign is an extension of the annual Small Business Saturday observed on the first Saturday after Thanksgiving, which is Nov. 28 this year. Participating businesses will have custom totes to share with guests, and business owners can sign up now to participate.
In addition, the city has created Downtown Pop-Up, which allows merchants downtown to use on-street parking spaces to expand their service area to allow extra space for patrons. For restaurants, it increases the capacity for seating guests safely, and gives retailers additional ways to serve their customers. Pop-Up space will be allowed throughout the week, and not just weekends. Businesses can apply through the city's website for the special permits.
Tree-Lighting Goes Virtual
Because of health concerns, the annual Hometown Holiday Parade has been converted to an online celebration. The City of Pleasanton and TV30 will televise a pre-recorded broadcast of Pleasanton's Virtual Hometown Holiday Celebration and Tree Lighting on Saturday, Dec. 5, 2020 at 7 p.m.
The broadcast will feature some familiar traditions, as well as new festive holiday performances. Santa Claus will be standing by as a special guest to turn on our tree lights.
Local businesses are participating by offering holiday activities and specials, which the PDA and the City of Pleasanton will be sharing on their social media channels.
More things to do in the Tri-Valley
For families seeking to entertain the children, the Alameda County Fairgrounds has transformed itself into a prehistoric attraction with the Dinosaur Adventure Drive. View more than 80 life-sized dinosaurs as you drive through the display.
The fairgrounds, which are just a few minutes away from the Rose Hotel, also have a variety of other upcoming drive-through events, including concerts, bingo and later this month, a Christmas tree lot for finding the right one for your home or business.
This year's 6th annual Tri-Valley Turkey Burn is going virtual for 2020. Participants can run in a 5K, 10K or custom distance any time between Nov. 26 to the 29th. Sponsored by the Pleasanton North Rotary Club, participants will receive recognition for their event(s) throughout the entire long weekend. To learn more, email tvtb@pnr-rotaryfoundation.org.
If enjoying the fall weather is your favorite activity, then nearby Danville is offering its Scarecrow Stroll through Nov. 30. Search for the festive scarecrows while visiting Danville, and then vote for your favorite. Categories include People's Choice and Town Council Choice. Voting ends Nov. 29 and a winner will be announced Nov. 30.
The holidays are upon us – and we'd love to share some of this special time in Pleasanton with our favorite guests!
Reach us by emailing info@RoseHotel.net, calling (925) 846-8802, or stopping by to visit at 807 Main St., Pleasanton, CA 94566. Click here to book your next visit to the Rose Hotel.