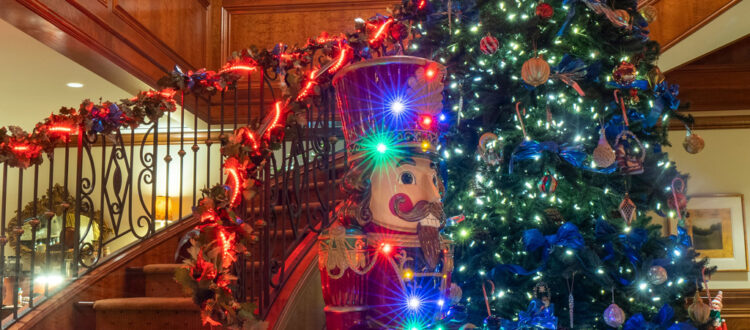 Pleasanton decked out for the holiday season as downtown celebrates Christmas and New Year's
It looks a lot like the holidays here in Pleasanton!
Holiday lights are sparkling throughout town, especially within our shopping district downtown.
Visitors can select a lovely, relaxing stroll around our light- and decoration-filled downtown streets. There are tours by reservation (and printed directions if you're strolling or driving guide-free) available through select neighborhoods and shopping areas.
If you're last-minute shopping – or if you're looking for a little something to brighten someone's new year, most stores are also open.
Another special event this year will be a drive-thru Nativity experience on Dec. 24, presented by Valley Community Church. Reservations aren't needed for this special event, although there is a small ticket fee.
Pleasanton is a quick getaway from everyday stressors – and here at the Rose Hotel, we are definitely open.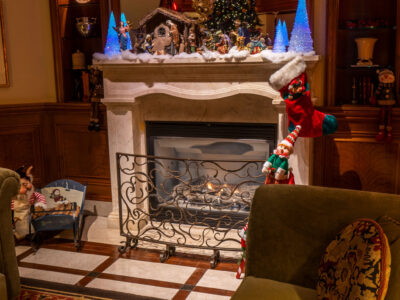 We're celebrating Pleasanton's charm and resilience, as we strive to provide our guests with a relaxing, special time through these holidays.
As always, the Rose is decorated for the season, and we are eager to share a little merriment.
Guests can also relax in our decorated lobby – and maybe raise a glass at our petite lobby bar as we look ahead to a brighter new year.
It's a lovely season here in Pleasanton. We are delighted to share it with our visitors.
Merry Christmas and Happy New Year!
Reach us by emailing info@RoseHotel.net, calling (925) 846-8802, or stopping by to visit at 807 Main St., Pleasanton, CA 94566. Click here to book your next visit to the Rose Hotel.