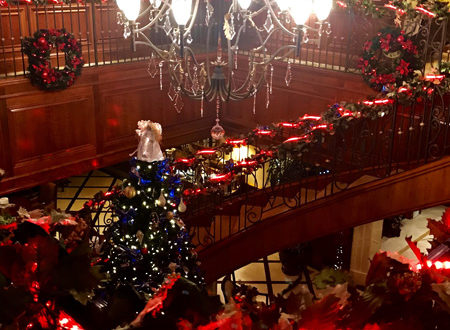 Visit the Rose Hotel in Pleasanton during November & December for a downhome taste of holiday cheer
Early November is a genuinely sweet time here in Pleasanton as our downtown goes all out for the holidays. At the Rose Hotel, we are joining in as we get set for a great and glamorous holiday season in Northern California.
Pleasanton's holidays begin as we dress up Main Street and our hotel for the holidays. Being on Main Street ourselves gives us an up-close view of the holiday street decorations and gives our guests the perfect location for strolling along our downtown shops.
Speaking of downtown, you should know that Pleasanton does holidays right. From the festive streets and lights to all of the special events on the November and December calendars, Pleasanton is a bright and merry spot.
All of November, we hold our collective breaths in anticipation of multiple lights festivals, community events, and opportunities to spend time in Pleasanton during the holiday season. Our favorite is the Hometown Holiday Celebration in early December, but let's get back to November first and all the exciting things to see and do while staying in Pleasanton for business or vacation.
November kicked off with the Tri Valley Veterans Parade on Nov. 3 here in Pleasanton, and this weekend it's the Goodguys 30th Annual Autumn Classic Car Get-together on Saturday, Nov. 8 and Sunday, Nov. 9. The show at nearby Alameda County Fairgrounds features more than 2,500 American-made or powered hot rods, customs, classics, muscle cars and trucks of all years, makes, and models. Many of our guests attend this annual event because of our proximity to the fairgrounds.
The following weekend (Nov. 15 & 16) at the fairgrounds, Conex Comic Con and the Exotic Animal Expo take over with family-friendly activities. These are two separate events that happen jointly. The comic fest features writers, celebrities, toys, collectibles and more, while the animal expo emphasizes animal rescue and education. A Doll and Teddy Bear show also takes place on the 16th at the fairgrounds.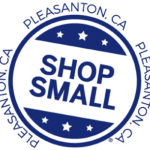 But the main event this month is Thanksgiving on Nov. 28. All of us at the Rose Hotel have so much to be thankful about. We love being in downtown Pleasanton, and our entire team can say we are thankful to work with wonderful guests – and with a team that takes pleasure and pride in creating a unique, and we hope, welcoming and hospitable experience for our guests.
What else to be thankful for? Christmas is right around the corner – and downtown Pleasanton is a wonderful place to be during the season. We dress up the hotel in holiday finery and invite you to join us in the festivities!
Here are just a few things coming to the Pleasanton and the Tri Valley area in December:
Reach us by emailing info@RoseHotel.net, calling (925) 846-8802, or stopping by to visit at 807 Main St., Pleasanton, CA 94566. Click here to book your next visit to the Rose Hotel.