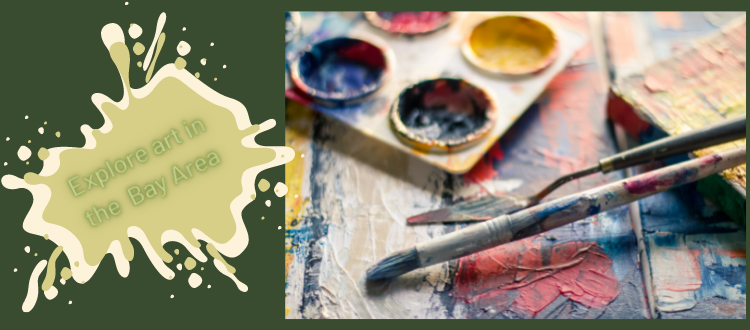 Visit Pleasanton and the Bay Area to experience a variety of art exhibits with enriching cultural themes
There's nothing like viewing art in real life as opposed to seeing it on a screen or in a book, and Downtown Pleasanton is a great base for enjoying art and culture throughout the Bay Area.
You can start right here at the exhibits and galleries in town, and The Rose Hotel is a close and convenient place to stay while enjoying a wide range of other venues. Here are a few we recommend when you're staying with us. Check each website for hours, admission, directions, and more.
PLEASANTON AND EAST BAY
Firehouse Arts Center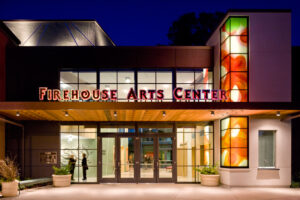 Harrington Gallery
4444 Railroad Ave., Pleasanton, CA 94566
Through Aug. 28: "Women Artists Show and Tell" features works created by a women-only artist critique group, which allows artists to get feedback on their work and exchange ideas and inspiration prior to exhibiting it.
Starting Sept. 11: "Eight Takes: California Impressionism" includes works by eight nationally known Northern California impressionist artists. This exhibition revolves around each artist's interpretation of California Impressionism reflected in the landscape and through figurative work.
Oakland Museum of California
1000 Oak St, Oakland, CA 94607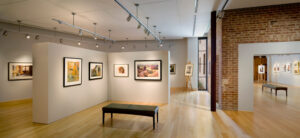 One of the top-rated museums in the Bay Area, this museum includes art, history and natural sciences. The collections comprise more than 1.9 million objects including seminal art works, historical artifacts, ethnographic objects, natural specimens, and photographs.
Current exhibits include Mothership: Voyage Into Afrofuturism, You Are Here: California Stories on the Map, Black Power, Dorothea Lange: Photography as Activism, and Question Bridge: Black Males.
Studio Seven Arts
400 Main St., Pleasanton, CA 94566
This art and custom framing shop displays appealing and accessible works by the likes of Walt Disney, Susan Hoehn, Will Bullas, and Debbie Wardrope. Don't miss the Steve Thomas Travel Giclees, retro-style giclees of famous travel locations such as Diablo Mountain, Big Sur, Muir Woods, 17 Mile Canyon, Hearst Castle, Coronado Island, San Francisco, and many others. The gallery also displays and sells handcrafted jewelry, glass art, and sculpture.
SAN FRANCISCO
The Contemporary Jewish Museum
736 Mission St, San Francisco, CA 94103
This non-collecting museum hosts cutting-edge and intriguing exhibitions and aims to be a place for diverse audiences where new perspectives on Jewish culture, history, art, and ideas thrive.
Current works include Experience Leonard Cohen, artworks inspired by the poet, novelist and songwriter; Golem: A Call to Action; and more. The museum houses a Wise Sons Jewish Deli as well.
SFMOMA
151 3rd St, San Francisco, CA 94103
This is one of the largest museums of modern and contemporary art in the United States and home to a diverse collections of artists from around the world. Current exhibits feature works by Diego Rivera, Nam June Paik, Paul Klee and Ruth Asawa, and many more. Sculptures by Alexander Calder and the museum's Living Wall are particular highlights.
Reach us by emailing info@RoseHotel.net, calling (925) 846-8802, or stopping by to visit at 807 Main St., Pleasanton, CA 94566. Click here to book your next visit to the Rose Hotel.