From Ghost Walks to Brew Crawls, visiting Pleasanton is a blast in the fall
It's October in Pleasanton, and we are all set for a month full of serious fun.
Seriously.
From the Haunted Pirates of Emerson Park to the (definitely not-so-scary) Downtown Scavenger Hunt on Oct. 19, there's a treat in store for both adults and children.
The Alameda County Fair Grounds in Pleasanton transform every October into a frightful venue with mazes filled with terror. The five main attractions this year are the Mystery Mansion, Hillbilly Holler, Pirates of Emerson, Maze Haze, and Dorm Doom. It's open every weekend through Nov. 2, with additional Thursday nights later in the month.
Local traditions like the theme park are what help to make a stay in Pleasanton – well, pleasant! If you're here for business meetings, you'll be happy to know October truly is a terrific time to visit, as well.

Not only do we provide an excellent atmosphere for both business and leisure travelers, when it's time to wind down you'll find Pleasanton offers exhibits and events for just about everyone in the family. Our autumn weather is known for sunshine and moderate temperatures, making walking downtown especially enjoyable.
And you might see some Ghost Hunters out and about. The Museum on Main offers an annual Ghost Walk on two weekends in October. This year's event is already sold out, but it's never too early to plan for next year.
The Ghost Walk is a two-hour guided tour of Pleasanton's most haunted sites along Main Street. After a short introduction about the history of paranormal activity in the area, the museum's Ghost Host guides visitors on a family-friendly tour.
The annual Downtown Scavenger Hunt is from 10 a.m. to noon on Oct. 19. The event is a win for kids and parents because everyone is sure to find treats and entertainment. Children (dressed in costume) must solve clues to find their treats. Parents accompany them on their journey to each location. (We expect to see a few ghouls, princesses, witches or goblins at hotel that day!)
While walking through downtown, whether heading to the scare park, the scavenger hunt, or the ghost walk, visitors will discover it's a great way to learn a little more about Pleasanton's excellent stores and businesses.
A different kind of scavenging might be in order at the annual Pleasanton Antiques and Collectibles Fair. It's set for Sunday, Oct. 13, from 8 a.m. until 4 p.m., and it's free, throughout downtown, with more than 400 vendors expected this year.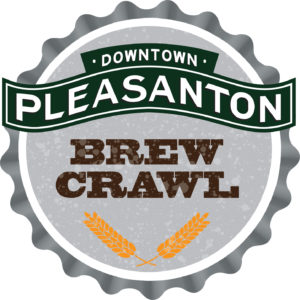 Downtown closes out the month with our Halloween Brew Crawl (who says trick or treating is only for kids?) from 5-8 p.m. on Oct. 26. The Rose Hotel is within walking distance of many of Pleasanton's best bistros and wine bars, many of whom will be taking part. It's the ninth year for the Brew Crawl, and you can sample local craft beers and cider at more than 25 locations downtown.
Of course, staying at The Rose Hotel is an excellent way to really enjoy the Brew Crawl: it's all within walking distance, you won't need to get into a car, and you can wrap up the evening one last drink at The Rose's lobby bar – it's a fine ending to a fine day in Pleasanton.
If you want to venture outside of our town, the Rose Hotel is ideally located just about 40 miles east of San Francisco – and we say "ideally" because not only are we convenient to all of the Bay Area, we're also only minutes away from BART.
Reach us by emailing info@RoseHotel.net, calling (925) 846-8802, or stopping by to visit at 807 Main St., Pleasanton, CA 94566.